03-09-2019
Discover Mexico City's Thriving Cocktail Scene
Charles Richer
While Mexico is best known for its tequila and mezcal, recent years have brought a deluge of beautifully crafted cocktails to its capital. Bars like Licorería Limantour have made waves internationally and are leading the up-and-coming scene. Now, there's a chance to bar hop some award-winning cocktail bars and see a new side to CDMX.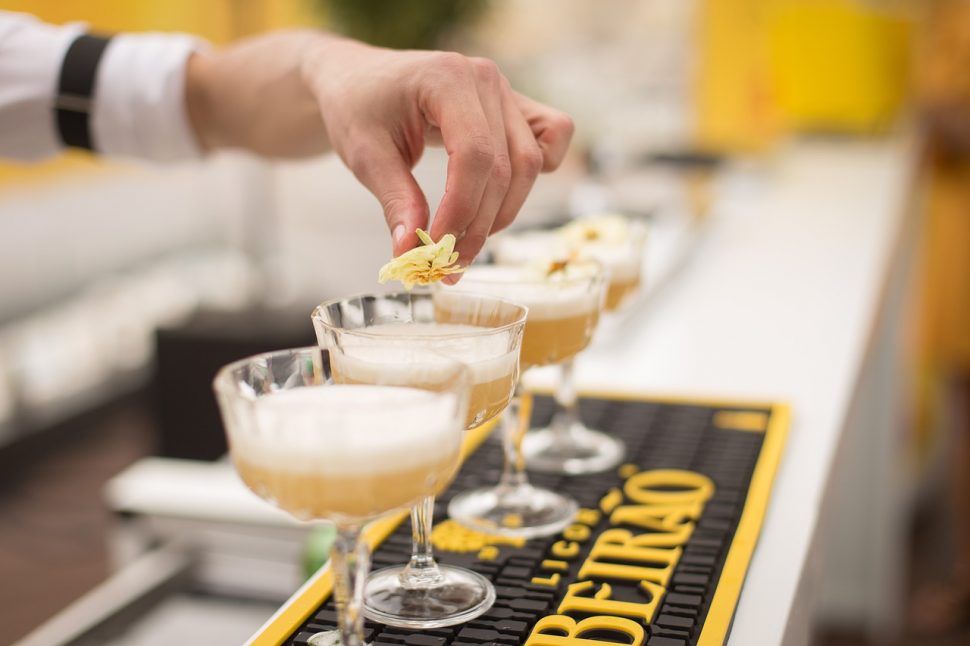 Mexico City is a sprawling and intense metropolis. Grand Art Nouveau houses with crumbling facades line multi-lane highways crowded with vehicles. Street vendors steep the city in the smell of slow roasting al pastor while world-class restaurants abound boasting minimalist aesthetics and gastronomic prowess. The cocktail scene, once confined to passable martinis found in the fancier hotels, grew from these culinary roots, and now the city's most fashionable neighborhoods are dotted with contemporary bars and a new generation of bartenders redefining cocktail culture as something distinctly Mexican.
Casa Franca
La Roma, made famous by the Oscar-winning movie, is also one of Mexico City's most vibrant neighborhoods. Its main boulevard, Avenida Álvaro Obregón, is lined with bars, restaurants, and cafes, shaded by the towering Jacaranda trees. Off a side street, you'll find Franca, a casual bistro with excellent pizza, but head next door through the double doors and up a narrow staircase for its sister cocktail bar, Casa Franca. Made of a collection of small sumptuously decorated rooms, with heavy drapes, brocade wallpaper, gilded mirrors and golden lighting, it feels like a 1920's salon. Watch the jazz band, which takes centerstage in the main space, or take up one of the bar stools in the adjacent room and marvel as the bartenders create one pleasingly strong cocktail after another.
La Licorería Limantour
Just over the road from Casa Franca is Licorería Limantour. If there was one bar in the city considered the mother of Mexico's modern craft cocktail movement – even in Latin America – this is the one. Opened in 2011, it now ranks amongst the best bars in the world. They use a staggering array of fresh ingredients, herbs, syrups, and spices, with an emphasis on the homegrown, incorporating Latin American traditions and flavors into the menu. The drinks may be upmarket served in beautiful receptacles, but the two-story Art Deco space – like so many bars here – is low key with windows opening onto the buzzing street outside. Their most popular cocktail is the Margarita Al Pastor – a twist on the classic through the lens of a traditional dish, which is entirely better than it sounds.
Maison Artemisia
Also in La Roma, Maison Artemisia is an ostensibly chic French restaurant in a beautiful 19th-century restored house; but after eating your short rib ravioli, you'll want to head straight upstairs for the tiny cocktail bar. It specializes in absinthe (it's run by a group of French expats, naturally), but the menu is far wider for those who might not be fans of the Green Fairy. Cocktails come in crystalware, and they never allow in more people than is comfortable for an enjoyable experience.
Baltra
In nearby Condessa, a dreamy upscale neighborhood dripping in greenery and known for its young professional – and dog-loving – residents, you'll find Baltra. Hailing from the same people behind Licorería Limantour, Baltra is its more casual cousin. The atmosphere is closer to cocktail hour in a friend's front room – you even have to buzz to get in. There are no servers or hosts, which encourages you to walk up to the bar and chat with your friendly bartender. The menu changes regularly but is inspired – as is the decor – by Charles Darwin's travels through the Galapagos Islands. The shelves are decorated with natural kooky animal specimens in bell jars (a seahorse?), maps, and other curiosities.
Hanky Panky
Finally, head north to the edgier neighborhood of La Juarez for Hanky Panky. Half the pleasure of this reservation-only hotspot is figuring out how to get in. The speakeasy craze might have swept through New York and London and out the other side, but here in Mexico City, it's still going strong. Hanky Panky is hidden within a taqueria, and your journey will at some point involve a refrigerator door. Once you've passed the test, however, you'll find yourself in a sophisticated cocktail bar with deep red leather bar stools, intended to keep you comfy as you work your way through the menu. Each cocktail was created by some of the world's leading bar talents, but you would be remiss not to order the Hanky Panky, the namesake cocktail, originally devised in London's Savoy Hotel in 1903.
We're ready to work with you.
We're ready to work with you to create a unique travel experience based on your travel destination, style, and interests. We can answer any questions you have and provide you with expert travel advice.