29-11-2019
Aquamar, Oceania Cruises's new wellness program
Charles Richer
Oceania Cruises, the world's leading culinary- and destination-focused cruise line, debuted the Aquamar Spa + Vitality Center today, the most unique and comprehensive spa and wellness center at sea, which will be introduced across all of its six ships this winter. As part of the brand's continued OceaniaNEXT enhancements, the Aquamar Spa + Vitality Center extends well beyond a traditional spa, offering a complete and original collection of holistic wellness encounters both on board and ashore that supports all dimensions of wellness while encouraging a lifestyle of health and longevity.
Drawing on inspiration from the fundamental benefits of travel and discovery as well as guest input, Aquamar Spa + Vitality Center was created from top to bottom by Oceania Cruises and offers an array of wellness encounters designed to enhance the guest experience and encourage personal renewal. From rejuvenating treatments and Aquamar Vitality Cuisine to Wellness Discovery Tours by Aquamar, all have been uniquely curated to encompass the brand's core pillars: the finest cuisine at sea, alluring destinations and intimate and luxurious ships.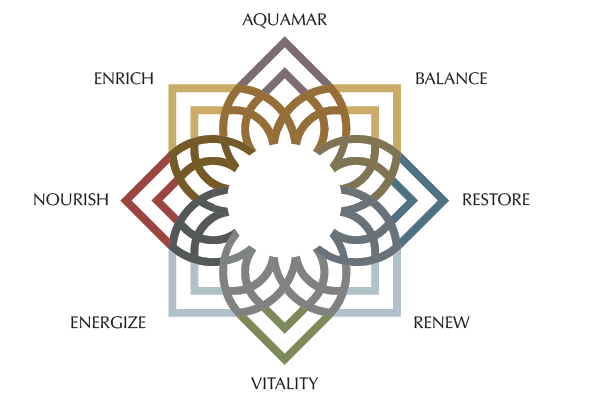 .
Aquamar Spa + Vitality Center Holistic Experiences & Amenities
Aquamar Spa + Vitality Center helps guests attain an enriching balance and live life to the fullest through a range of programs and services that support all dimensions of wellness – from restorative body treatments to nourishing menu choices and enlightening adventures ashore.

RESTORE & RENEW | Rejuvenating Treatments & Medi-Spa Services
Restorative Himalayan Salt Stone Massage
This deeply restorative massage calls on Himalayan salt stones, which improve mental alertness and overall well-being. Warm salt stones are bathed in personally selected aromatics and diffuse negative energy, reduce stress and alleviate muscle tension.
Acupuncture
One of the fastest growing alternative therapies, acupuncture can complement and enhance the benefits of traditional medicine. An onboard acupuncturist is certified to effectively treat an array of symptoms and conditions such as insomnia, weight gain, anxiety and pain management.
Dysport® Wrinkle Treatments
Soften fine lines and wrinkles on the upper face for a refreshed, youthful appearance. Smoother-looking skin is visible within days and lasts up to four months.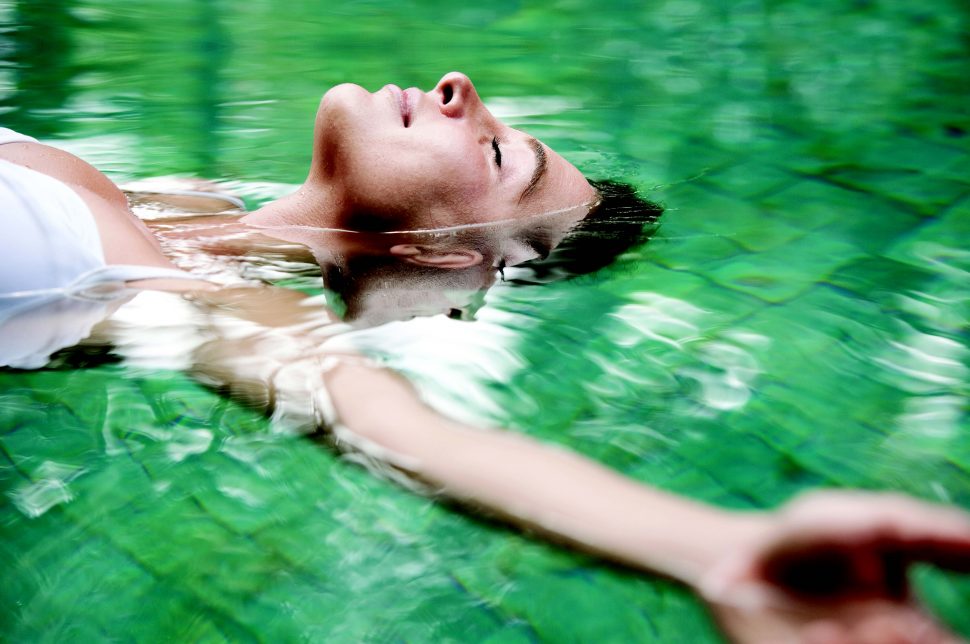 ENRICH | Lifestyle Seminars & Wellness Discovery Tours by Aquamar
Reflexologist on Rice Barge | Bangkok Thailand
While cruising the calm waters of Bangkok's Chao Phraya River on a historical, wooden rice barge, guests will benefit from reflexology, a foot therapy thought to enhance relaxation and reduce pain. A traditional reflexologist will gently apply pressure to the feet, following a foot chart that details the corresponding organs and body systems.
Wellness & Mindfulness at Viña Casa Marin | Santiago de Chile (San Antonio), Chile
This unique experience pairs yoga, pranayama breathing and mindful meditation with a gourmet luncheon at a picturesque boutique winery, Viña Casa Marin, where guests will also learn about its history and micro-terroirs.
The Wonders of Apitherapy | Seville (Cádiz), Spain
At a beekeeping farm in the picturesque Andalusian countryside, guests will discover the myriad advantages of apitherapy, which focuses on the many benefits of honeybee products, such as raw honey, pollen, royal jelly and even bee venom. The resident apitherapy specialist will illustrate the benefits of each product, from boosting the immune system to alleviating pain.
Qigong in Rainforest Village | Cairns, Australia
Practice the Chinese exercise qigong in the picturesque rainforest village of Kuranda, which provides an excellent and spectacularly serene location for practicing this slow workout that resembles tai chi. The goal of this technique is to "master your energy," which is how the word "qigong" is sometimes translated. Much like yoga and tai chi, qigong is a mind-body exercise, which is known for encouraging a calm, meditative state of mind. After class, browse the shops in Kuranda, where you can find handcrafted jewelry, locally produced fashions, colorful artwork and traditional
goods such as boomerangs and didgeridoos.
Traditional Chinese Medicine Experience | Hong-Kong, China
Visit a traditional Chinese medicine clinic for a private consultation and then receive a personalized treatment such as acupuncture, cupping therapy or moxibustion. One of the clinic's doctors will provide an individual consult during which indicators such as complexion and muscle tone may be observed, along with your pulse and temperature. Based on the evaluation, recommendations will be tailored to your particular needs. Enjoy the benefits of your personalized therapies, which are meant to restore the balance of body, mind and soul.
Chakrapani Ayurveda and the Gokarnath Temple | Mangalore, India
Enjoy an enlightening consultation with a holistic ayurveda doctor, whose healing system was developed in India more than 3,000 years ago to promote good health by keeping the mind, body
and soul in balance. Later, delve further into the local culture by visiting a vibrant marketplace, where you can experience the hustle and bustle of daily life while enjoying the cacophony of sounds
and unusual sights. Complete your day with a visit to Gokarnath Temple, built in 1912 for the Billava community and featuring a golden tower decorated with murals depicting Hindu legends.
El Descanso Island: Labyrinth of Streams | Buenos Aires, Argentina
Cruise to an enchanted island and spend the day at a serene hideaway that art collector Claudio Stamato created more than two decades ago to fulfill his passion for nature, art and the wonder of
life. Stroll through a botanical wonderland, crossing bridges such as the Angel of Love, where you may see graceful willows, a maze of bamboo, colorful hydrangeas, and perhaps even a ceibo, the national flower of Argentina. Later, relax with an outdoor yoga class and then dine on healthy cuisine made with fresh, local ingredients.
Mindfulness Meditation and Pachamanca | Lima (Callao), Peru
The atmosphere at a local stoneware and porcelain workshop opens the experience in harmony with nature and introduces you to Incan heritage as well as resident artists. Enjoy a beverage made from natural herbs and fruit as you make a ritual offering to Pachamama, the benevolent Incan earth goddess. During the mindfulness meditation session that follows, work toward achieving a sense of inner calm. Share in a tea ceremony and enjoy lunch cooked in layers over hot stones in a traditional Incan earth oven known as a pachamanca.
Beach Yoga and Cooking Class at Las Tanusas Eco-Retreat | Manta, Ecuador
Enjoy a relaxing yoga session at an eco-friendly and secluded beach resort, Las Tanusas, while listening to the sounds of the gently lapping waves and tropical birds. Enjoy the healthy, stress-free natural setting, intended to elicit a sense of well-being and a connection with the inner self. Then, in a handson cooking class at the BocaValdivia restaurant, learn how to prepare Ecuadorian cuisine, the roots of which go back more than 10,000 years. Savor dishes made with organically grown seasonal fruits, vegetables and herbs, as well as seafood that was harvested using ancient fishing techniques.
Thermal Baths of the Popes | Rome (Civitecchia), Italy
The thermal springs in the ancient city of Viterbo have been celebrated since the time of the Etruscans. Here you will experience Terme dei Papi, the "Thermal Baths of the Popes," which
have been visited by a succession of popes since the Middle Ages. Relax in the splendid outdoor pool that stretches over 20,000 square feet and is fed exclusively by the thermal waters of the famous Bullicame spring, celebrated in the works of Dante and Michelangelo. The warm waters and soothing vapors provide the ultimate relaxation, relieving muscle tension and nourishing your skin.
Yoga on the Terrace of Taormina | Taormina (Sicily), Italy
Perched in the cliffs of Mount Tauro on the island of Sicily, Taormina stands on a natural terrace that overlooks the sweeping bays of the Ionian Sea. This enchanting town provides the perfect setting for a revitalizing course of yoga with a majestic view. Enhanced by the serenity of the splendid scenery, this yoga session will promote wellness of both the mind and body. Afterward, enjoy some time to reflect on your experience while you savor fresh fruits and juices and relax by a sparkling pool.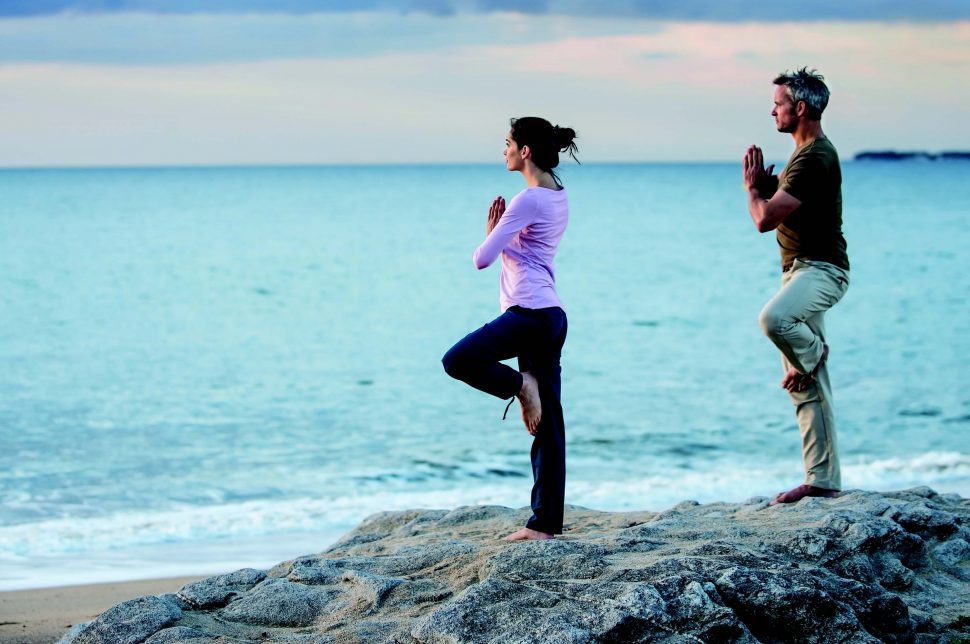 NOURISH | Aquamar Vitality Cuisine 
Guests can enjoy healthy and flavorful Aquamar Vitality Cuisine in The Grand Dining Room in addition to extensive plant-based and vegetarian dishes. Freshly pressed juices, smoothies and energy bowls are also served at the only cold-pressed Raw Juice & Smoothie Bars at sea. Sample dishes include:
Breakfast
Green apple müesli with pistachios, pecans and yellow raisins
Avocado toast on rustic farmer's bread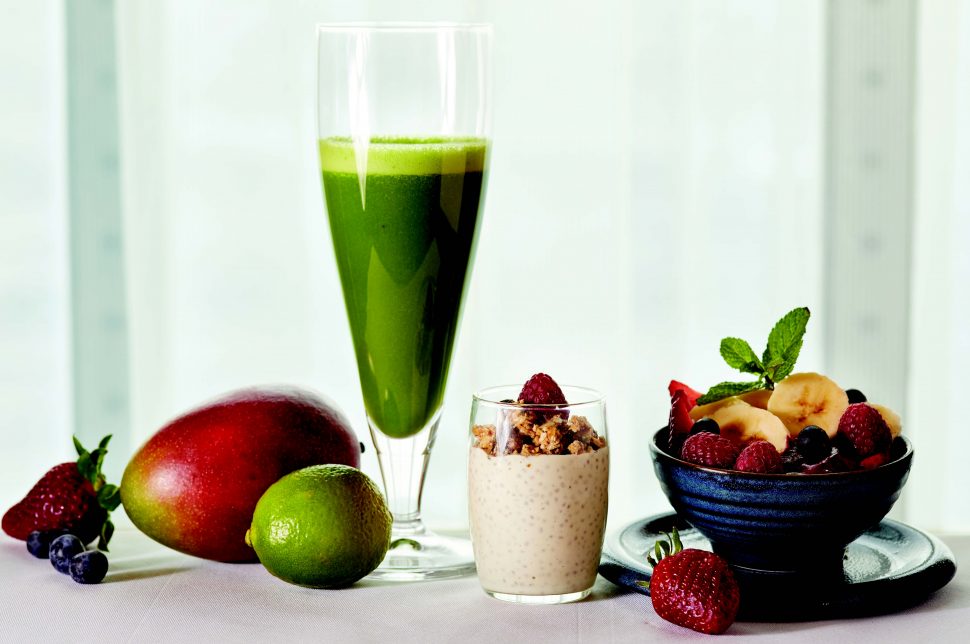 Lunch
Wakame sesame salad
Hawaiian poke bowl
Dinner
Som tam green papaya kelp noodle salad
Roasted butternut squash with arugula, mango, black radish and hearts of palm
ENERGIZE | Fitness Classes & Personal Training
Complimentary fitness classes, access to the state-of-the-art fitness center and the option of customized personal training sessions make it easy to feel fit and fulfilled at sea. Sample complimentary fitness classes include yoga, Pilates, cycling and circuit-based training.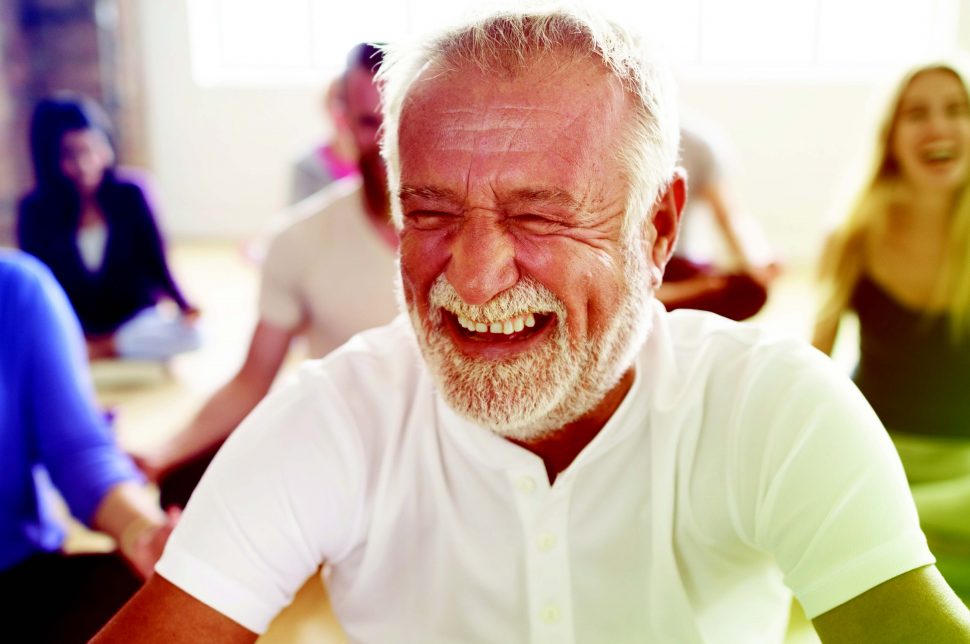 Aquamar Spa + Vitality Center Debut Schedule
Aquamar Spa + Vitality Center will be implemented on each of Oceania Cruises' ships on the following cruises:
Riviera | December 5, 2019
Sirena | December 7, 2019
Nautica | December 7, 2019
Regatta | January 6, 2020
Insignia | January 8, 2020
Marina | January 22, 2020
All these cruises are now open for booking. To enjoy this beautiful wellness program during a cruise, contact our travel architects at 514-939-9999.