Amidst swaying palms and sea grape trees on Grand Anse Beach lies Spice Island Beach Resort, Grenada's most luxurious retreat. This elegant boutique hotel offers 64 contemporary suites, some featuring private pools.
A member of the Small Luxury Hotels of the World, the recently refurbished property has also earned the coveted Five Diamond Award from AAA and the Six Diamond Star Award from The American Academy of Hospitality Sciences, and was recongized with a 2017 Travelers' Choice Award from TripAdvisor.
The spa delivers a true feast for the senses with treatments incorporating local herbs, nutmeg, seaweed, aloe, orange zest, coconut, and organic chocolate. Experience oceanfront yoga at the brand-new Yoga Pavilion, the latest addition to this oasis of serenity.
There is also the Janissa's spa, the best of the island with its five treatment rooms. Janissa uses the power of spices and citrus to nourish and revitalize your body. Let yourself be tempted by a revitalizing wrap with herbs and spices! The spa also has a sauna.
The hotel is known throughout the island for its exquisite cuisine and romantic beachfront facilities. You can enjoy authentic local specialties and international dishes prepared and served with the utmost care.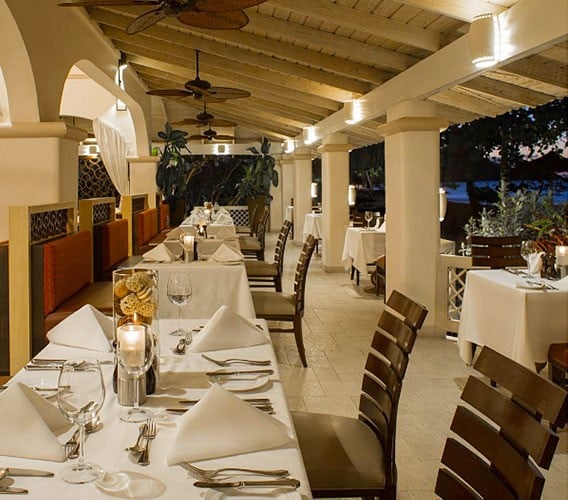 Spice Island Beach Resort is known for its exquisite cuisine and romantic setting. Savour the formal gourmet dining of Oliver's or opt for the casual Sea and Surf Terrace & Bar, whose local and international dishes are served with just the right amount of Grenadian spices.