If you're a fan of The Amazing Race or The Amazing Race Canada, why not try it for real! Come experience one of the most original travel experiences, inspired by the TV series. This version is the most unique adventure through Vietnam, Cambodia and Thailand that you can imagine.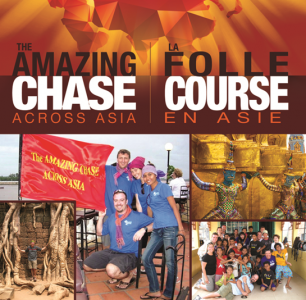 The amazing chase is:
3 countries

13 days

1173km course

Challenges

Rest time

Visits

Cooking class
WHAT IS THE CHASE ACROSS ASIA?
The Chase across Asia is a fun and action-packed 13 days starting from Saigon through the Mekong Delta, into Cambodia, exploring Angkor Wat then finally concluding in Bangkok. Although it is a "race" you compete by using your wits. No one gets eliminated or has to sleep on the floor at the railway station! After each fun-filled day, you'll return to pre­-arranged accommodations and enjoy sumptuous local cuisine with the other teams.
Roam the countryside and cities in search of clues, conquer challenges and have a ball as you battle it out with other teams. All you need is a mobile phone, backpack and willing teammate to take part, then prepare to have the most fun you've ever had!
An experienced team of Western leaders and local guides test your cunning in some truly amazing places with daily challenges that contribute to your progressive score. You'll find yourself on a boat cruising down the Mekong River, searching for delicacies in a Cambodian market and racing a tuk­-tuk through the streets of Bangkok. There are no innocent bystanders here – you'll need to interact with the locals and gain intimate knowledge about each location.
Get ready for cryptic clues, unusual checkpoints, awesome activities, unexpected twists and memories of a lifetime. Fun, fun and more fun!!
There will be giveaways and prizes along the journey and the overall winning team will share a $1000 grand prize.
Day 1 – Arrival Day & Pre-race briefing – Saigon
We arrive in the bustling commercial capital of Vietnam and find our way to the hotel near the city centre, getting first acquainted with the traffic and currency of Vietnam. This early encounter with the country will have you animated with excitement in the anticipation of the chase ahead!
The full race contingent will meet up for happy hour refreshments and a briefing from your tour leaders who will guide you through the trip, race rules and the documents for our race challenges. Following is our first group challenge, with all necessary details to be found in a packed envelope given by your leader.
Meal: Drinks, Dinner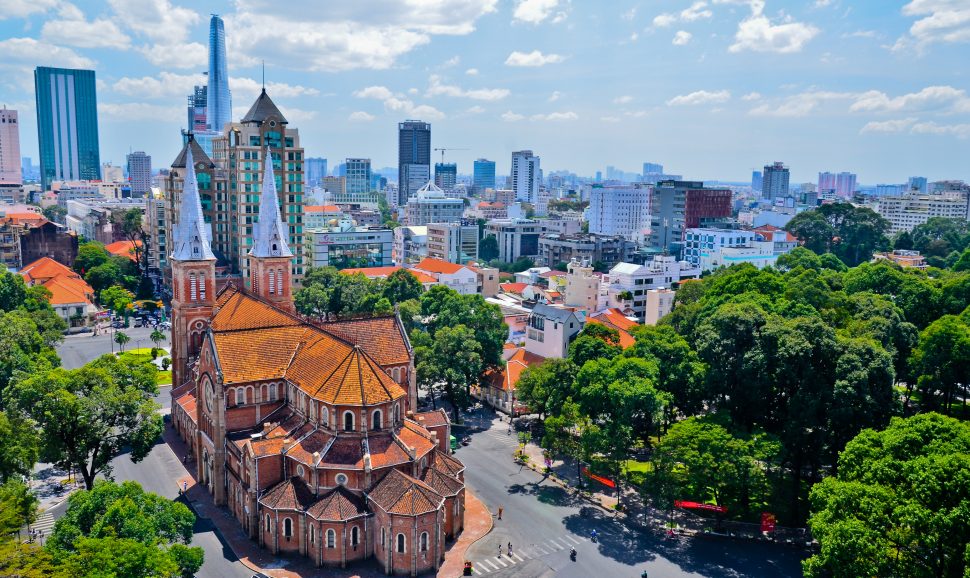 Day 2 – Race Day in Saigon and free afternoon
It's an early start this morning as we head off on our first race day around Saigon. Prepare for all kinds of fun activities today as we take on this dynamic and bustling city, including a market hunt and hands-on cooking class challenge.
Following today's challenges you'll have a free afternoon and evening to spend at your leisure, be it cocktails by the pool, exploring more of the city or all of the above!
Meal: Breakfast. Lunch
Day 3 – Travel to the Mekong Delta – Can Tho
The day begins with a group transfer out of the city into the lush Mekong Delta region, where you'll learn about the work and day-to-day lives of the local residents. We'll take a visit to a typical rural village, learn how to pick coconuts, make coconut candy, catch fish, prepare rice paper and cook your own southern Vietnamese style pancake for lunch.
The day will also include a boat cruise through the delta's intricate canal system, the highways of the region, before settling into our comfortable bungalow accommodation. This is the perfect location for a little downtime and you can spend the evening relaxing in the garden area.
We will meet before dinner time and brief about our next race day in the Mekong Delta.
Day 4 – Race Day in The Mekong Delta, travel to Chau Doc
Race through the Mekong Delta and get a great feel for the river life and rural scenes of Vietnam. Being our last day in Vietnam this is the perfect opportunity to put your local knowledge to action. We start our race day with the floating market nearby; ending the day in the border town of Chau Doc city. Today is packed full of surprise and fun.
Meal: Breakfast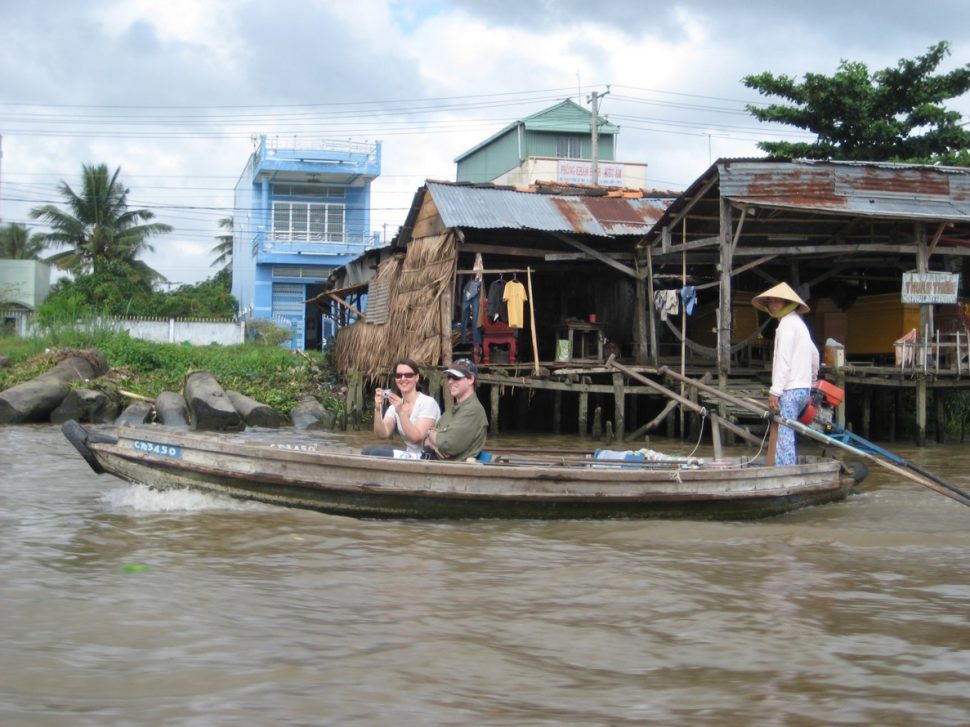 Day 5 – Travel the Mekong to Phnom Penh, Cambodia
We'll start today with a morning announcement of the winning team for our Vietnam leg, then our Cambodian adventure begins with a leisurely start, crossing the border and travelling by boat up the Mekong River to the capital, Phnom Penh. We arrive after midday in time for lunch.
Re-grouping in the evening, we'll enjoy dinner at the social enterprise restaurant of Friends International, an organisation that does fantastic work in the local communities, and brief everyone on the next day's challenges.
Meal: Breakfast, Lunch, Dinner
Day 6 – Race Day in Phnom Penh
After a relatively slow-paced day the chase resumes today with a morning race through Phnom Penh! You'll be challenging the other teams in the "Kingdom of Wonder's" largest city, on a journey that will take in all the main sites and eye-opening contrasts of this Cambodian metropolis. It will be a great experience with the local people and a great way to get to know the nation's capital.
You'll have the evening free to enjoy dinner along the popular riverfront or place of your choosing and maybe ease your muscles with a well-earned traditional Khmer massage.
Meal: Breakfast
Day 7 – Free Day in Phnom Penh
Today marks the halfway point of The Chase and we thought you would enjoy a day to spend at your leisure. The day is free for you to rest, shop, explore the city and/or visit sites not included on yesterday's race such as Choeung Ek – The Killing Fields, which offers a valuable insight into Cambodia's tragic recent history.
In the evening, we meet again to share our stories over cocktails and receive instructions for the next day's racing.
Meal: Breakfast, Drinks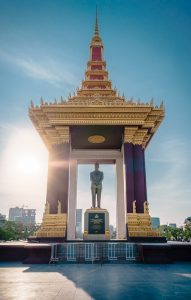 Day 8 – Half-Day Race to Siem Reap & Sunset Cruise
Depart Phnom Penh this morning with the transport of your choosing. It's an easy day for everyone to find their way to Siem Reap – home of the world-famous Angkor Wat.
In the late afternoon, we'll enjoy a sunset cruise along side of the breathtaking Angkor temples and chill out in the ancient Khmer capital.
Meal: Breakfast, Drinks
Day 9 – Angkor Wat Challenge
An amazing day lays ahead as you search for clues to your challenges amidst the extraordinary ruined city of Angkor and its many temples. Today's race is a little different as it's not timed and allows teams plenty of opportunity to explore the magnificent Angkor complex at your own pace and fully appreciate one of the greatest archaeological sites in the world.
The evening will be free for exploring of a different kind, through the lively but quaint town of Siem Reap, that serves as the gateway for international visitors to Angkor.
Meal: Breakfast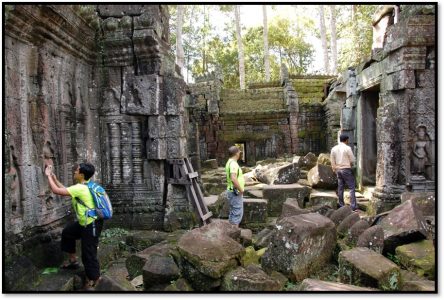 Day 10 – Explore Angkor & Surrounds
Today begins with an optional early morning jaunt to capture that bucket-list shot of sunrise over the iconic Angkor Wat. You are then free to spend the remainder of the morning as you wish. You can take the opportunity to rest your legs, make the most of your temple pass and explore the Angkor temples further or just wander the city of Siem Reap itself.
At the end of the afternoon, we'll meet around the pool. Cool off and enjoy a drink in the tropical sunset as we tally the points for the Angkor Challenge and go over a briefing for our next day's racing to Thailand.
Meal: Breakfast, Drinks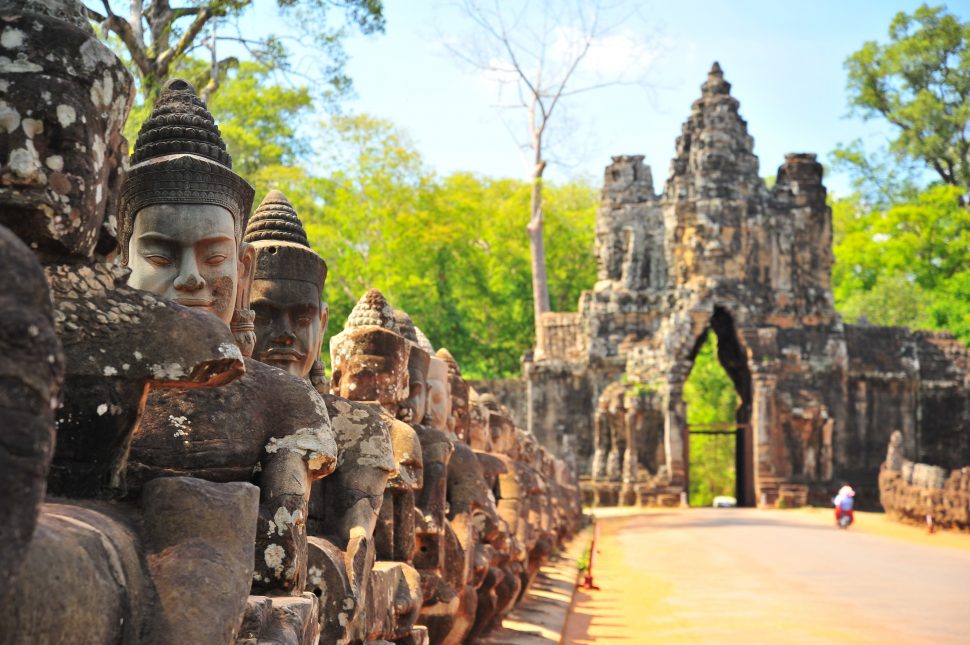 Day 11 – Race to the Thai Border, Travel to Bangkok
We start our day early this morning as we race other teams to the border of Cambodia and Thailand. After crossing the border checkpoint we will travel to Bangkok by van together.
We arrive in Bangkok around suppertime. After everyone is checked in, we meet to announce the winning team for the Cambodian leg of the competition followed by a briefing on our race challenges for the next day.  Your evening adventure starts with the first Bangkok challenge through the frenzy of the action-packed Khao San Road, one of the busiest hubs for travellers of all types from around the world.
Meal: Breakfast
Day 12 – Race Day Bangkok, Winners Announcement & Farewell Dinner
Bustling Bangkok city makes for a great finish to The Chase across Asia as excitement and adrenaline levels rise with the conclusion in sight. Lots of surprises await as you take on the madness of Bangkok and decide which transport of your choosing will best take you around its frenetic streets. Good luck!
This is the only major race day in Thailand, so full on, with lots of points that makes it anyone's race. We'll end the day and the race with a big celebration farewell dinner as we total up the points, hand out prizes and announce the winner of The Chase!
Meal: Breakfast, Dinner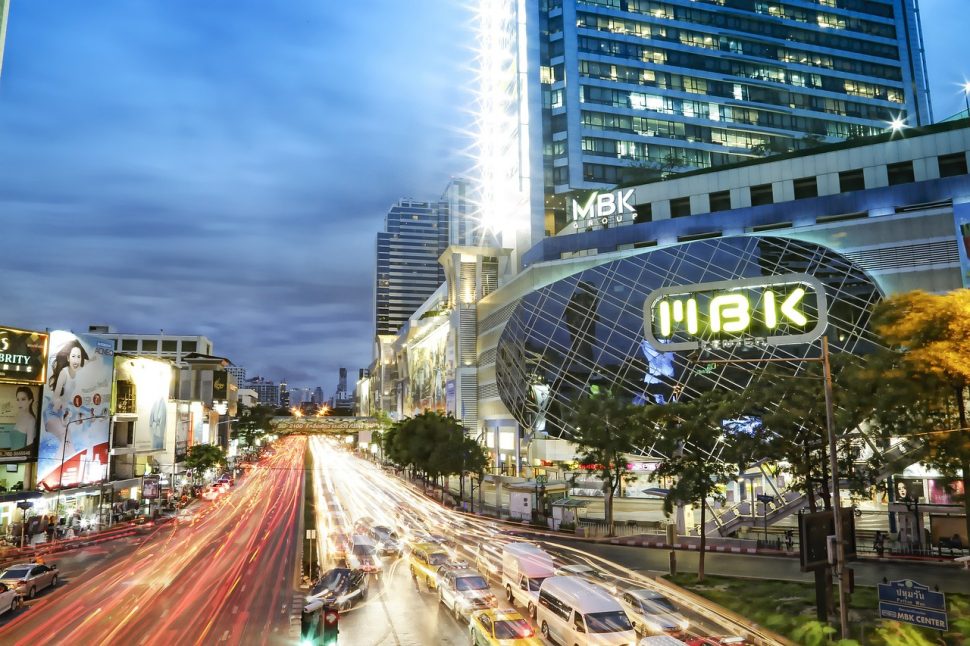 Day 13 – Free Day Bangkok & Departure
The tour concludes after breakfast and you are free to enjoy the morning as you wish. Reflect on your achievements or do some last minute souvenir shopping before leaving for the airport. If you wish to extend your stay in Thailand and need any assistance our team is happy to help.
Meal: Breakfast
Departure dates: October 26th to Novembre 07th, 2019
Your guides:
Robert Privmavesi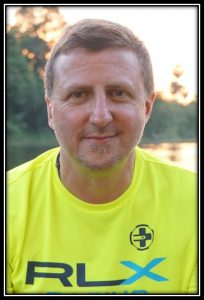 Christina Tong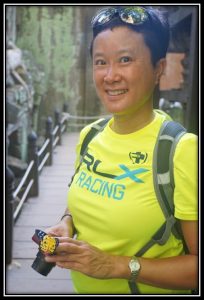 Vincent Poirier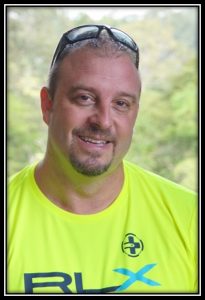 Rate: $ 2900 USD
What is included:
Accomodations (12 nights)
All local transport
Most meals
$ Daily allowance for race
SIM card
What is not included:
Air tickets
On-site expenses,
Visas,
Travel insurance,
Service fee
Level of difficulty – A race for all travelers:
Person of any age
Does not require any specific physical condition
A sense of adventure is essential!
Who can participate? Choose a teammate you know :
Husband / wife, brother / sister, child, parent / grandparent
Best friend
Colleague
Someone with whom you get along well
Group of 12 to 32 people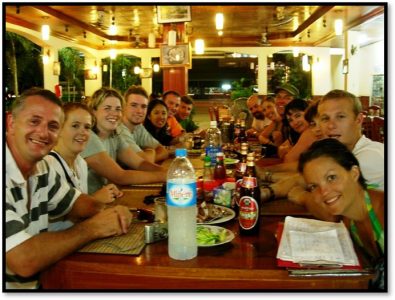 Trip Features:
Accommodation :
Transport
Apart from the activities of the race, comfortable and air-conditioned vehicles:
▪Saigon tothe Mekong Delta
▪Delta Mekong to Phnom Penh
▪ Cambodian border in Bangkok
Food
It's also a culinary adventure through countries that are world renowned for their cuisine

You will discover delicious local dishes throughout the course!
Responsible Tourism
Responsible travel means minimizing its impact on the environment and the local way of life … Positive impact: Learn the basics of the local language, have a blind massage, eat in a restaurant that trains street children by offering hospitality training, support local projects.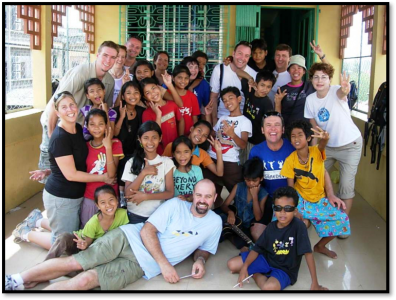 If you want to join this crazy adventure in Asia, contact our agents at 514 939-9999 / 1 888 713-3311 or via our online form.
Holder of a Québec permit – Certificate of Travel Counselors issued by the Office of Consumer Protection (OPC). The clients' contribution to the client compensation fund is free and included.