The most exclusive Resort in the Caribbean.
Since it opened in La Romana almost 50 years ago as the first resort in the Dominican Republic, Casa de Campo Resort & Villas has been a favorite luxury destination for discerning travelers and celebrities the world over. Known as the best golf resort, the 3 Pete Dye golf courses include Teeth of the Dog, which is the #1 ranked course in the Caribbean.
The activities are all world class — 7 outstanding restaurants including the stunning new Minitas Beach Club, a Marina, Equestrian Center featuring Polo, Shooting Course, great shopping and 3 private pristine white sand beaches.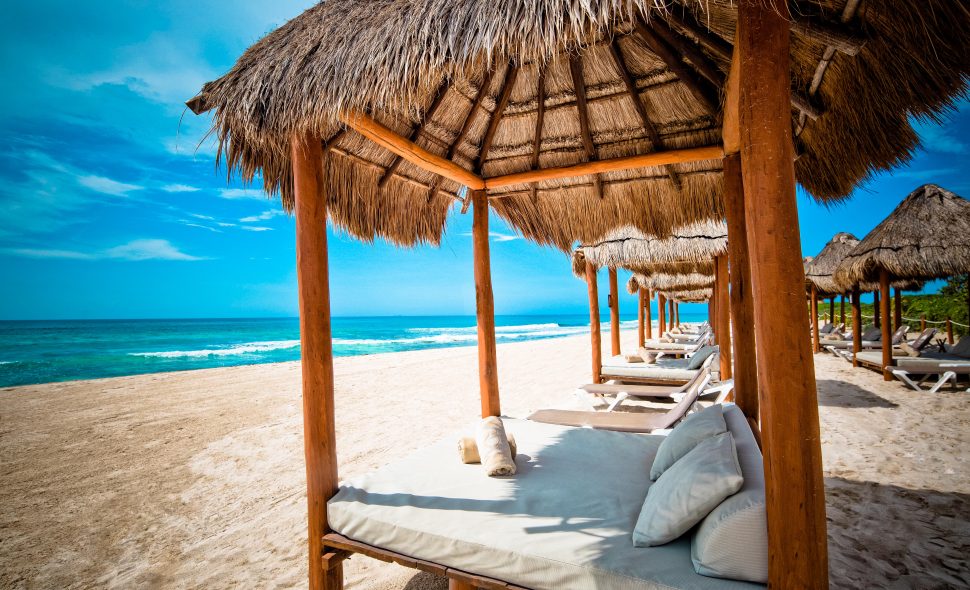 The elegant accommodations include hotel rooms, suites and a large array of spectacular villas with private pools in lavish settings, ideal for groups and family celebrations.
There are special packages suited for every vacation, like the Inclusive Experience package with a selection of dining options, beverages and resort activities and a golf cart, included in your rate.
If you want the best, the most and the first in the Caribbean, your Casa de Campo experience awaits.
DOMINICAN REPUBLIC LUXURY ACCOMMODATIONS
This 7,000-acre resort on the shores of the Caribbean is an exceptional destination for pleasure or business.  Enjoy the freedom to choose between a hotel room or a private villa that resembles your most desired dreams. Full accommodations are here to guarantee the best experience of your life. Whatever it is you desire to do, you can accomplish it here, with unforgettable results.
HOTEL ROOMS AT CASA DE CAMPO
Feature rich mahogany furnishings, a private balcony or terrace, free Wi-Fi and a complimentary 4-passenger golf cart to use throughout your stay.
ALL OUR HOTEL ROOMS INCLUDE: 
Complimentary 4-passenger personal golf cart
High-speed wireless Internet
Private terrace or balcony
Minibar
Espresso/coffee maker
42″ LCD flat-screen
In-room safe
Large walk-in closet
Bathrobes and slippers
Air-conditioning
Private bathroom
Unlimited use of the Fitness Center
VILLAS AT CASA DE CAMPO
Offering a delightful experience, one that starts with breakfast prepared for you, in the comfort of your own, private home. Daily maid services from 7:00 AM, personalized check-in, and welcome amenities. Additionally, all villas are provided with at least two complimentary 4-passenger golf carts for touring the resort so you can go anywhere in Casa de Campo.
EVERY STAY AT ONE OF OUR LUXURIOUS VILLAS INCLUDES:
Dedicated staff and private maid service
Dedicated concierge for assistance with group spa and restaurant reservations, excursions and more
Beautiful private pool
Stylish living areas with unique touches
Welcome amenity upon arrival
Daily breakfast prepared at the villa
Golf carts for use throughout your stay
Use of the resort fitness center
Complimentary round-trip airport transfers available as follows: Classic Villas: to/from La Romana Airport. Exclusive Villas: to/from La Romana, Punta Cana or Santo Domingo Airport. Oceanfront Villas: to/from La Romana, Punta Cana or Santo Domingo Airport
GOURMET DINING EXPERIENCES – DINING & DRINKS AT CASA DE CAMPO
One of the simplest and most intimate pleasures in life is sharing a meal. Through breaking bread together we can experience different cultures and faraway lands without ever leaving the table. At Casa de Campo Resort and Villas, every meal is a chance to explore, learn, and enjoy.
Let us take you on a culinary journey around the world where no two meals or experiences are ever the same, and every dish is created with its own personality and flavor. And for those times when you'd rather not leave the comfort of your home away from home, we'll bring the taste experience to you with our room service delivery and private chef services.
Then, once the sun sinks into the Caribbean Sea for the night, experience Casa de Campo after dark with a wide variety of bars and lounges. From lively and loud to quiet and intimate, there's something for every taste and mood.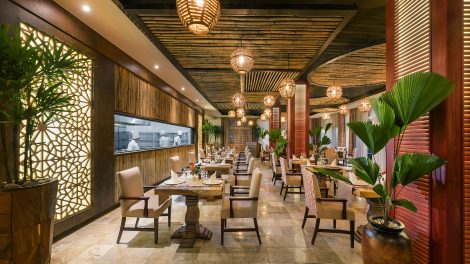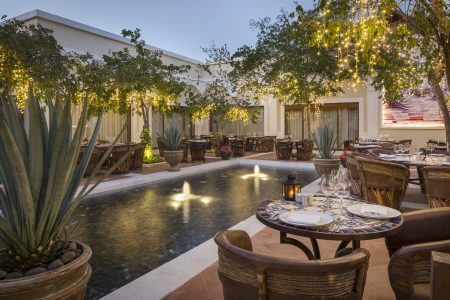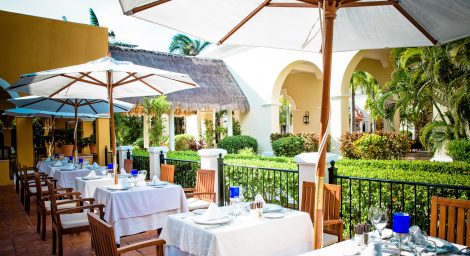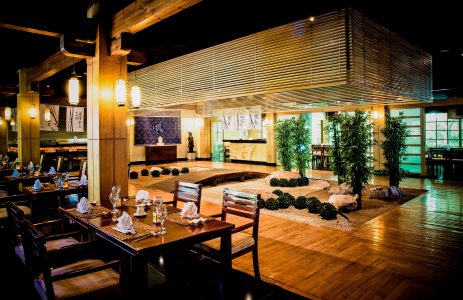 STAY AND PLAY IN PARADISE
It's been said there's no greater way to reveal one's character than a round of golf. When you step up to the tee on one of Casa de Campo Resort and Villas' three legendary golf courses, you'll be tested both in skill and mettle.
Designed by the legendary, and World Golf Hall of Fame member, Pete Dye; Teeth of the Dog, Dye Fore and The Links have been meticulously carved from the coral shores, craggy mountains, and rolling hills of the Dominican Republic landscape, and offer a one-of-a-kind golf experience. Only at Casa de Campo can you play a different course each day at the same resort, with three completely different experiences.
OUR MAGNIFICENT GOLF COURSES HAVE RECEIVED A COLLECTION OF AWARDS:
Teeth of the Dog: #3 Best Caribbean Golf Course, USA Today 2018
Teeth of the Dog: Ranked #27 in World's 100 Greatest Courses outside the U.S., by Golf Digest
Top 100 Courses in the World: Teeth of the Dog, #48, by Golf Magazine 2017
Dominican Republic's Best Golf Hotel 2016 – World Golf Awards
Dominican Republic's Best Golf Course (Teeth of the Dog) – World Golf Awards 2016
Best Golf Course Design: Silver – Travel Weekly Magellan Awards 2016
Best Golf Resorts in the World – The Celebrated Living Platinum List 2016
Now it's easier than ever to start playing: book your next tee time in one of our three golf courses online.
THE MOST EXCLUSIVE WEDDING RESORT & VENUES IN THE DOMINICAN REPUBLIC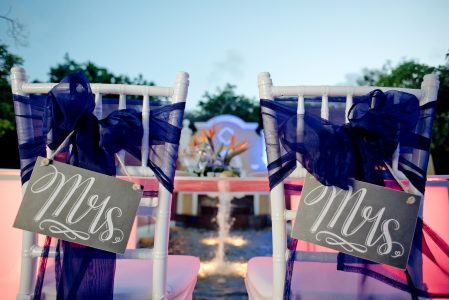 Your wedding is a once-in-a-lifetime milestone, a time to celebrate your love while surrounded by family and friends. Among the most coveted wedding venues in the Caribbean, Casa de Campo Resort and Villas presents a wide range of opportunies to make wedding dreams become reality.
Our specialty is creating one-of-a-kind experiences in any of our truly spectacular indoor venues or outside amidst the stunning nature of the Dominican Republic. From a simple beach ceremony on the shores of the Caribbean Sea, to something as grand as saying "I do" on the steps of a 16th-century inspired Mediterranean amphitheater, the possibilities for a memorable day here are endless.
DON'T MISS THIS OPPORTUNITY TO SAVE BIG ON YOUR SUMMER VACATION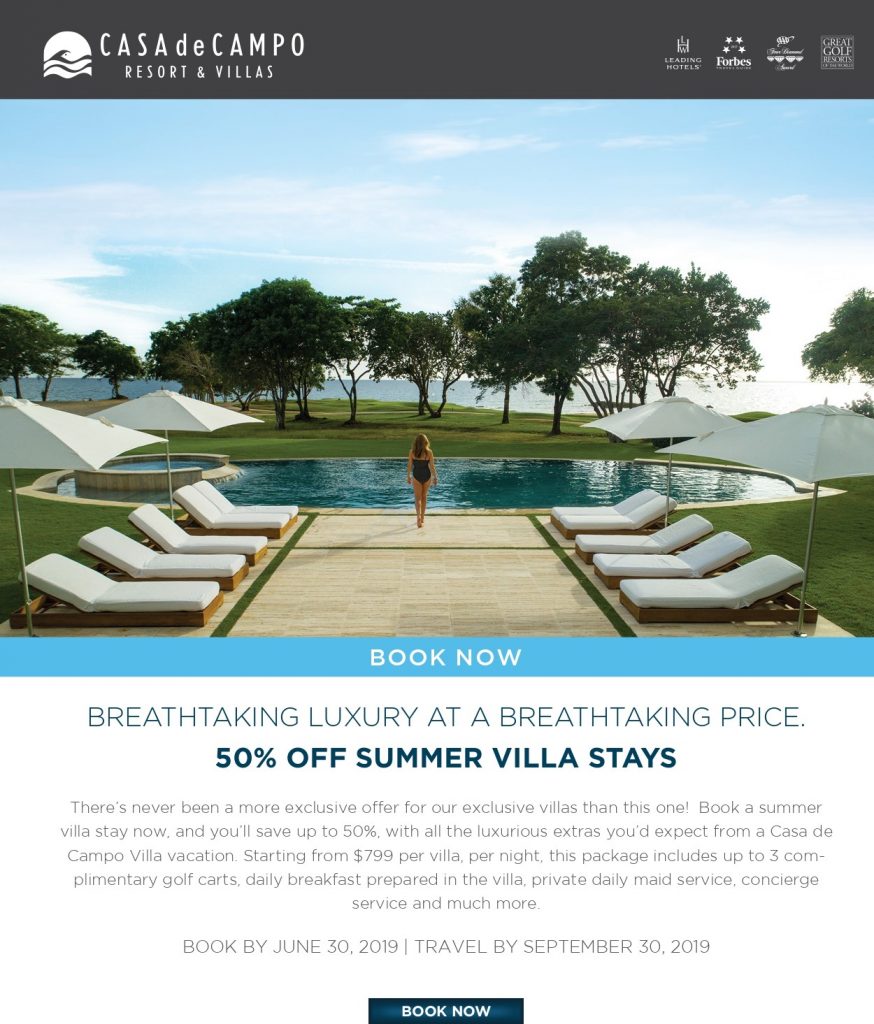 Book one of our luxurious villa and you'll get Up to 50% Off. Also you will enjoy a welcome amenity upon arrival, daily breakfast prepared at the villa, private maid and butler service, golf carts, use of the Fitness Center, and a dedicated concierge. So seize this day, availability won't last forever!
With rates starting from $599 per villa, per night, you will experience true Caribbean lifestyle!
Villa Special 50% Off Special includes:
Complimentary 4-passenger golf carts to use throughout your stay
Free high-speed wireless Internet
Unlimited use of the Fitness Center
50% off on Garden and Classic villas
Daily breakfast prepared at the villa
Daily maid and butler services
One round-trip airport transfer to and from La Romana Airport (in Classic villas)
Concierge service to assist in every step of your stay
CONDITIONS
Book by June 30, 2019. Travel by September 30, 2019. 28% is not included. Special is valid only on 3, 4 and 5-bedroom villas (Garden and Classic).