30-09-2019
Benefits travelers can get from airlines and this can change the way they fly
Charles Richer
Most travelers are unaware of the benefits they can get from airlines and thus change the way they fly …. Here is a small summary of what could turn your trip into a more than enjoyable experience, absolutely free.
Airlines are often very generous to transcontinental passengers in economy class, but all too often, these services are hidden from customer's view, which means that only knowledgeable travelers benefit from these advantages. Thanks to this article, be also of those who are informed and make the most of these free extras on your next transatlantic trip.
Dubai Connect from Emirates Airlines
With Emirates Dubai Connect, if your connection is more than eight hours after landing, you can get a free hotel accommodation. You must book your Dubai Connect stay on the Emirates website at least 24 hours before your flight. However, if the available connection time is shorter, the website will direct you to it and the offer won't be available. Then, be sure to ask for the hotel vouchers at the airport counter when checking in. It is also nice to know that bus transfers to and from the hotel are included. And if your connection is 4 hours or more, Emirates offers a relaxation and dining area at Terminal 3. Be sure to ask for directions to get there as the secret is well kept. By presenting your ticket, you will have access to a free and well stocked buffet, the opportunity to taste traditional dishes and Emirati specialties. This buffet is only accessible once, so take care to calculate your visit well and fill your stomach full. If you have enough time, check out the Terminal 3's Timeless Spa, where you can relax before going on with your journey. Contact your travel agent.
Tips from VP travel: Emirates offers free shuttles to the United Arab Emirates (Abu Dhabi-Dubai and Al Ain-Dubai), North America (Seattle and Vancouver) and Japan (Nagoya-Kansai).
Etihad Airways Fanny Nanny
You have to travel with children and it scares you a bit? Well think of Etihad Airways and their service named " fanny nanny". This special service, available in flight, ensures a flash baby-sitting if you need extra help or just a little rest. The housekeeper will come to your place and bring a bag of treats, hand puppets, face paints and more to occupy your toddler (s) the time you escape to the bathroom or for a sweet little nap. The nanny cannot move the child from his seat, but it will offer him a good distraction during the long hours of monotonous flights. Perfect for recharging your batteries before the next landing. Etihad Airways also offers elegant bus shuttles between Abu Dhabi Airport, Dubai and Al Ain. Whether you're visiting or just in transit, present your Etihad ticket to book the 75-minute ride to Dubai or 90-minute to Al Ain for free. As there is no guarantee of a seat on the day of the journey, we suggest that you confirm your seat on the bus 24 hours in advance directly on the Etihad website. Note that these trips must be made on the same day as your arrival or departure flight from Abu Dhabi only.
Tips from VP travel: : Since customs formalities can be very long in Abu Dhabi airport, it is strongly recommended to go there at least 2 ½ hours before departure.
Since this year, Virgin Atlantic long-haul economy class passengers, departing from the UK, can enjoy afternoon tea service. This service is in addition to the hearty meal and "welcome on board" drink that they are already serving in all cabins before takeoff. You can enjoy scones, bread rolls and tea accompanied by a cream worthy of the finest palates. And if you are in business class, additional pastries will also be offered.
Tips from VP travel: Last year, Virgin Atlantic launched Seedlip, a non-alcoholic distilled alcohol, for a flight without a headache.
Ethiopian Airlines City Tour
If you are passing through Addis Ababa in Ethiopia, know that Ethiopian Airlines offers, at no cost, a city tour for passengers who have to wait 6 to 8 hours for their connection. This getaway includes a visit to the National Museum, a coffee ceremony and many stops for shopping. What better way to visit the birthplace of coffee? And if your transit lasts longer than 8 hours, you are qualified for the airline's free transit hotel as well as meal vouchers for dinner and breakfast. With Ethiopian Airlines, it is possible for you to get out of Addis Ababa airport at any time, whatever the duration of your stopover, but to do this, you will need to have in your possession an entry or transit visa. Make sure to check the terms of your visa to see if you will be eligible for a visa at the entrance or inquire with your travel agent.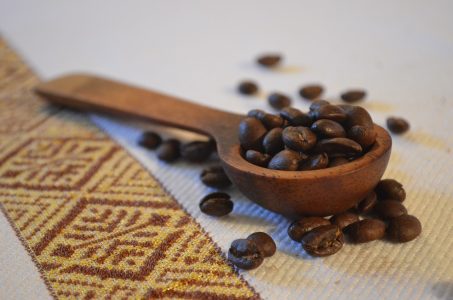 Tips from VP travel: For all visa applications to Ethiopia, visit the e-visa online portal for Ethiopia which is very easy to use.
Qatar Airways takes flight entertainment and connectivity to the next level with the Oryx One app. When downloaded to your tablet or phone before take-off, Oryx One lets you use the built-in ultra-fast Wi-Fi and so, listen to movies and TV shows from the entertainment selection right on your personal device. Plus, the incredibly fast Wi-Fi also allows you to do any other online browsing you would like to do.
Tips from VP travel: : Access the Oryx Club's special children's programming and the iPad to entertain your child for hours.
Stay in transit from Sri Lankan Airlines
With Sri Lankan Airlines, you will be entitled to a free stay at a transit hotel in Colombo if your connecting time is 8 hours or more. However, be aware that you need a visa for Sri Lanka before traveling, so it is necessary to check with Sri Lankan Airlines or your travel agent to book your transit ticket at least 48 hours before your flight.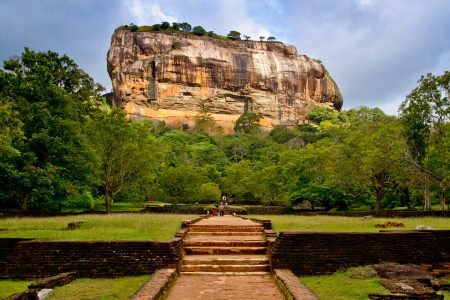 Tips from VP travel:  Enjoy your visit to Sri Lanka to taste the ghost pepper, Bhut Jolokia, recognized as one of the most pungent in the world!
Turkish Airlines Stopover Hotel
Turkish Airlines' complete Stopover plan offers more accommodation to its guests. For economy class passengers, it's a free overnight stay in a 4-star hotel for simply spending more than 20 hours in Turkey, regardless of whether there is an opportunity to fly earlier. If you travel in business class, there are 2 free nights in a 5 stars hotel that are offered. The only thing you can do to take advantage of one of these great offers is to contact your travel agent at least 72 hours in advance and prepare to discover Istanbul.
Tips from VP travel: : If you are allergic to cats, know that the old town is full of stray cats who walk in the shops and kiosks. So if you buy something, take care of washing everything before use.  
Singapore Airlines Special Occasion Surprise
At Singapore Airlines, no matter which class of service you travel on, you can make a special event for you such as an anniversary (wedding, birth, etc.), your honeymoon, a promotion or any other remarkable event. The staff will be celebrating with you in the air, offering you a cake and champagne. By cons, this little extra is jealously kept secret, so you will find no mention on the Singapore Airlines website. To take advantage of this, you will need to contact your travel agent directly and mention your special occasion, Singapore Airlines' attentive staff will do the rest.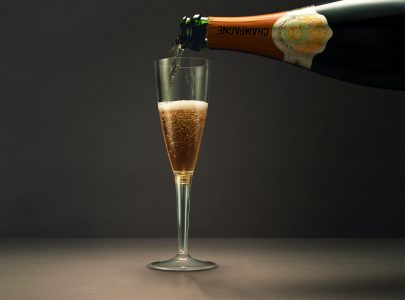 Tips from VP travel: Depending on dietary, religious or other restrictions, be aware that all passengers have the right to request any of the 12 special menus offered on the Singapore Airlines website. All passengers can also request a meal in advance.