10-06-2019
Banff In Summer: How to Escape the Crowds
Charles Richer
Nestled in the heart of the Canadian Rocky Mountains, there's little wonder why Banff is on the bucket lists of most – just looking at photos of the place calms the mind and feeds the soul. But as many travelers discover, actually visiting Banff is another matter entirely.
Banff is a major international tourist destination that becomes overwhelmingly crowded every summer. There are queues outside restaurants, the bars are full, it's difficult to see Lake Louise due to all the tourists swarming around the water's edge, and the parking lot at Moraine Lake seems eternally closed due to overpopulation.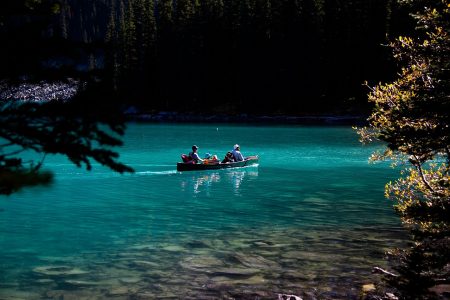 If you've only planned to see tourist hotspots such as the lakes, Johnston Canyon and Tunnel Mountain, your once-in-a-lifetime trip to Banff could turn into a week of crowds and queues rather than the tranquil, soul-feeding experience it should be. Luckily, this can largely be avoided with some simple pre-planning:
Prepare to adventure.
Many international tourists are only in Banff for the immediate sights, rather than the vast array of hiking, climbing and canyoning adventures offered. This means you can lose most of the crowds by grabbing your hiking boots and preparing to do a little more than just gaze at the sights.
For example, Lake Louise will be crowded, as will a hike to the famous Lake Agnes Teahouse. But what many tourists don't know is there's a second teahouse you can visit – the Plain of Six Glaciers Teahouse. It's not exactly a secret, but it's also not nearly as popular as Lake Agnes and attracts a fraction of the people, despite the fact you can sit on a patio among pine trees with valley-views while sipping a warm cup of tea. For even thinner crowds, continue past the teahouse to the Plain of Six Glaciers, and marvel at the mountain-views and, of course, the glaciers.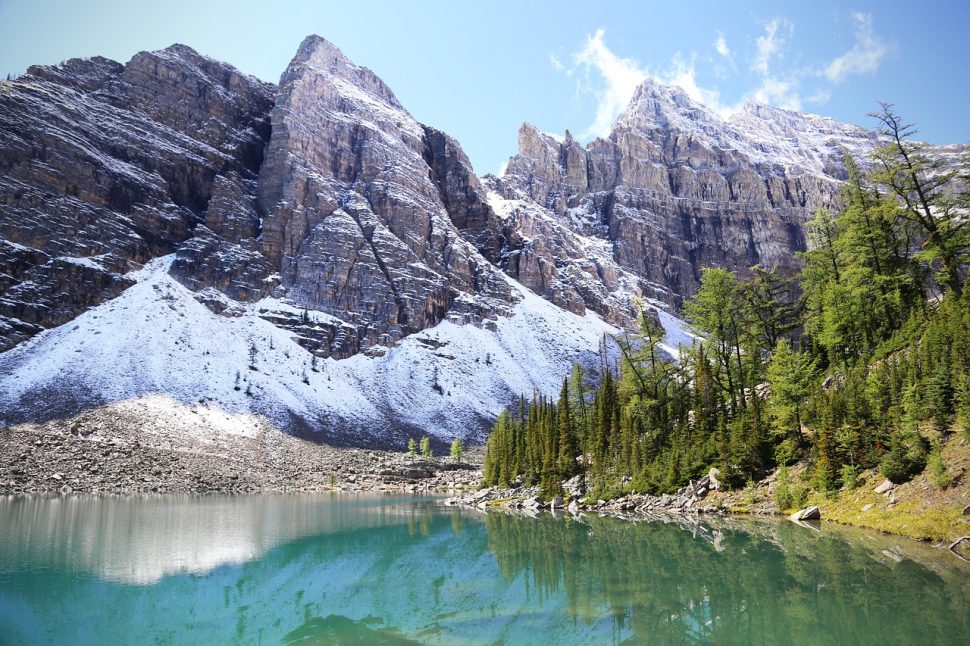 You can also do the Ink Pots hike above Johnston Canyon rather than walking a few meters from the parking lot just to see the canyon itself, or do the hike around Sunshine Meadows, rather than just taking the chairlift to the top and marveling at the view like most. Sunshine is the highest peak of the Rocky Mountains, and it's a stunningly green natural meadow that's covered in flora unique to that area – vastly different to anything you'll see at lower altitudes.
Travel in the shoulder season.
There's no better way to avoid the summer crowds than to not visit during summer. Banff is overrun by sun-seeking tourists in summer and snow-enthusiasts in winter which leaves two whole seasons when tourism is at a low. While avalanches make spring and fall hikes a little perilous, your travel guide or the Banff Information Centre will know which routes to take if you're up for a hiking adventure.
Fall doesn't typically last long in Banff before the town is plunged into winter, but visiting in early-to-mid September may ensure you arrive before the heavy snow starts. By this time, the crowds are a fraction of what they were in August, the lakes are still visibly emerald, and Banff is noticeably more tranquil with less than half the foot traffic of the high season.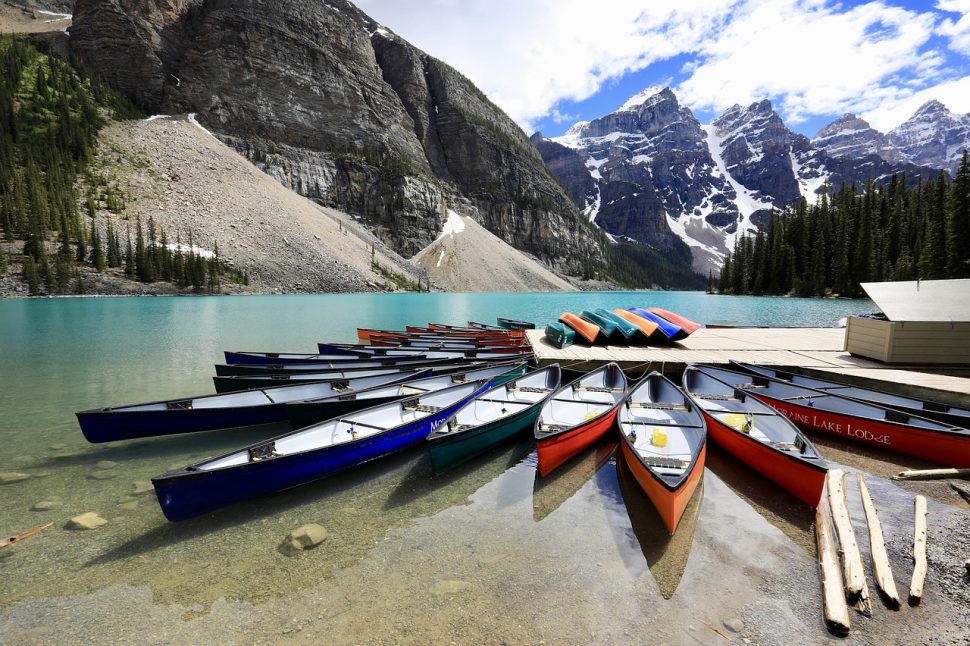 Some hikes are also better in fall, such as the Larch Valley and Sentinel Pass hike at Moraine Lake. Only in late-August to early-September can you see a whole valley of larch trees turn brilliant shades of orange and yellow as the temperature cools. Mt. Norquay also makes for a more peaceful dining experience – just replace the queues of people with views of snow-dusted mountains.
While spring in Banff is still relatively chilly, you can watch the ice slowly melt off nearby mountains as the Bow River steadily builds momentum after spending a whole season encased in ice. The streets are quiet enough for baby deer and elk to roam the streets with a few light coatings of snow from time to time. This is also a great time to head up the Banff Gondola and dine at the Sky Bistro while staring at what is arguably the best view in the region – it usually books out in summer, so get in early!
Visiting Banff and not taking a ride up the Banff Gondola, seeing Lake Louise, eating at Mt. Norquay or driving through the nature corridor is a little like visiting Paris and not seeing the Eiffel Tower – there are some things you just can't miss, but it doesn't have to be a crowded experience. Contact your travel agent today to find out more.