15-11-2019
Emergency medical insurance from Manulife Global Travel Insurance
Charles Richer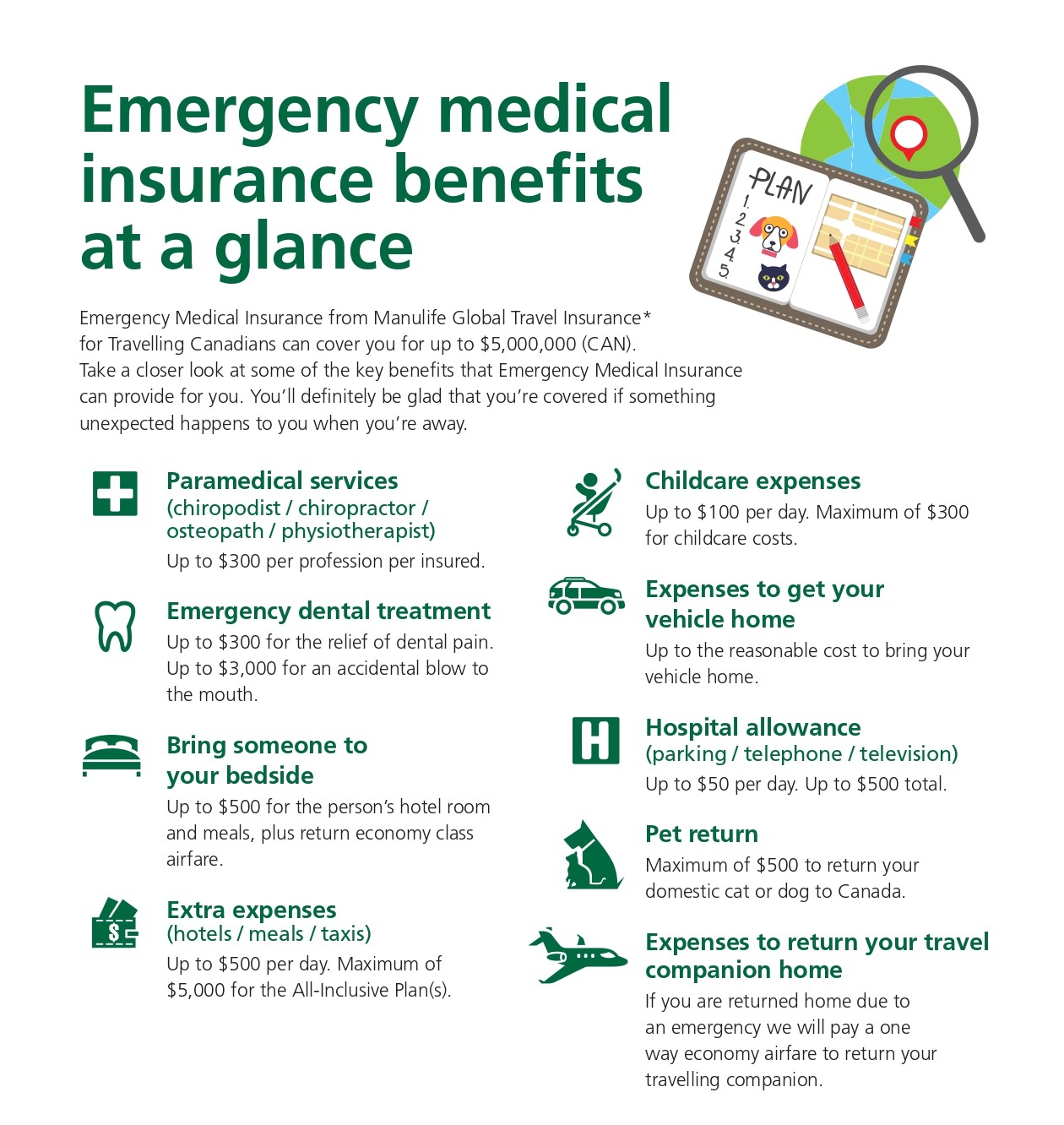 Please note: The information contained here is a summary only. This is not a contract.
This infographic is only a snapshot of some of the insurance benefits you are potentially entitled to when you have Emergency Medical Insurance.
* Certain conditions, limitations and exclusions apply. See policy for details.
For information any other travel insurance offer, contact our travel agents at 514-939-9999.
Underwritten byThe Manufacturers Life Insurance Company (Manulife) and First North American Insurance Company, a wholly owned subsidiary of Manulife.
© 2018 The Manufacturers Life Insurance Company. All rights reserved. Manulife, P.O. Box 670, Stn Waterloo, Waterloo, Ontario N2J 4B8.